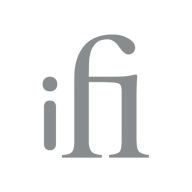 Aug 21, 2019
1,953
861
200
41
USB DAC + headphone amp
Winner of a host of awards since launching in 2019, the
ZEN DAC
and its
V2
successor deliver a performance that competes with DAC/headphone amps at more than twice its price.
The ZEN Air DAC
redraws the blueprint, offering sound quality that rivals the original ZEN DAC but at an even lower RRP.
Like the
ZEN DAC
,
the ZEN Air DAC
includes a high-quality headphone amp capable of driving all manner of headphones and earphones. It can also be used as a DAC/preamp to feed an amp and speakers, or a pair of active speakers, via stereo RCA outputs. It connects to PCs, Macs, smart devices and so on via USB, elevating the sound quality of digital sources to a higher plane.
Tech highlights
The core DAC technology is the same as the original
ZEN DAC
, using a Burr-Brown DAC chip that iFi favours for its natural-sounding 'musicality' and True Native architecture, combined with custom technology including bespoke XMOS firmware and digital filtering, and iFi's GMT clock system to tackle jitter. Hi-res PCM is supported to 32-bit/384kHz, alongside DXD, and DSD64, 128 and 256.
Thanks to the Burr-Brown chip's True Native design, PCM and DSD take separate pathways – this enables both PCM and DSD to remain 'bit-perfect' in their native form. MQA is also supported (MQA rendering, like the original
ZEN DAC
, rather than full MQA decoding as performed by
the ZEN DAC V2
).
Whilst simplified in comparison to the
ZEN DAC V2'
s fully balanced topology,
the ZEN Air DAC
's analogue stage remains of exceptional quality at the price, with a symmetrical channel layout and audiophile-grade circuit components, including a custom op-amp offering ultra-low noise performance, and low-impedance power supply rails featuring Taiyo Yuden and Murata low-ESR inductors.
Sonic tailoring and connectivity
The ZEN Air DAC
also sports a couple of unique sonic tweaks from iFi.
PowerMatch adjusts the gain of the
ZEN DAC Air
so it functions at the right level for your headphones. Gain is just a unit of measurement that indicates how loud an audio source is and is measured in decibels (dB).
XBass+ is another user-selectable feature, a sophisticated form of 'bass boost'. It allows you to tailor the bass to suit your headphones and your personal taste.
Both are designed to improve and personalise your listening experience.
The ZEN Air DAC
omits the
ZEN DAC
's 4.4mm balanced outputs but otherwise retains the same connections. A 6.3mm headphone output resides at the front, with an asynchronous USB Type B input at the back alongside gold-plated stereo RCA outputs with variable level control. Whether you're driving a pair of headphones or feeding an amp and speakers,
the ZEN Air DAC
's sound quality comes remarkably close to the original '
v1' ZEN DAC'
s single-ended outputs – at just £99/€99/$99, it delivers an eminently affordable quality boost to digital sound.
Last edited: