RMAF 2016 seemed like a success despite logistical issues due to the fact half of the hotel was still under construction. The normal hotel rooms were remodeled essentially making them narrower... two speaker companies I was going to show with backed out as a result, and I know many others did either because of the rooms or the fact many of the larger conference/ballrooms weren't available. So, lots of obstacles but it was still a fun show and it seemed like there was enough attendees to pack rooms pretty well. The remodeled rooms were significantly worse acoustically and many systems struggled to throw any sort of a reasonable soundstage and some of the larger speakers presentations were a bit blurred and imprecise as well. Despite this you could still get a feel for most of the systems and vendors did a great job with what they had to work with in most cases.
One observation is that typical dynamic speakers seem to be converging in performance, there's a lot of speakers out there that are extremely similar in performance with minor differences in voicing. Over the years both drivers and speaker designers have improved and there is a lot less variance in performance than there was in years past. Most speaker companies offer a very compelling product, and choosing between them would be a difficult task for me.... Magico, B&W, Focal, Wilson, Tidal, Marten, Von Schweikert, Monitor, Avalon and many others are all good choices. These speakers all seem to be hitting a plateau... it's a pretty high plateau and these speakers can all make for a very satisfying system, but these speakers are all going to get left behind by modern horn designs. Just like many things... reel to reel tape machines, vacuum tubes and vinyl... it turns out we got it right decades ago and modern interpretations of horn speakers are capable of surpassing typical dynamic speakers. Just like vinyl and vacuum tubes horn speakers are becoming more popular and imo they are the way forward. It's ironic but the truth is one vendor's horn speakers has achieved sound quality that far surpasses
any
dynamic speaker. These are expensive but we can hope this kind of performance will eventually be achievable at more reasonable prices. Here's a link to a thread about them, which is also my 2016 RMAF Best Of Show winners:
link to come...
Here we go!
First up was Soundings showing Boulder electronics and Rockport speakers. Very nice system and nice setup... clean, detailed and precise, hard to find fault. Good job!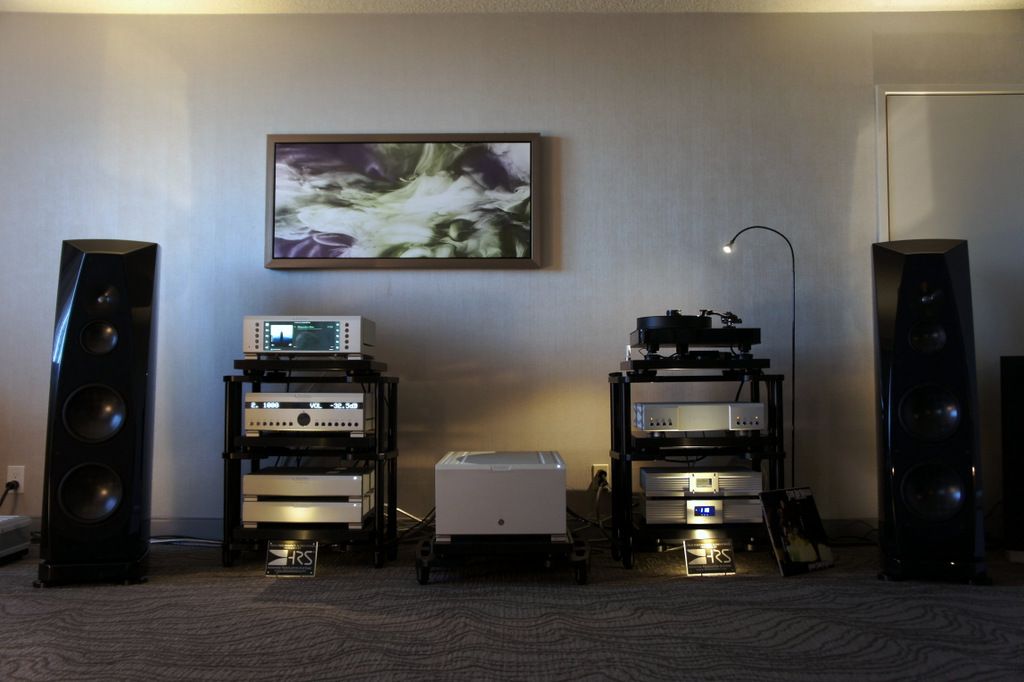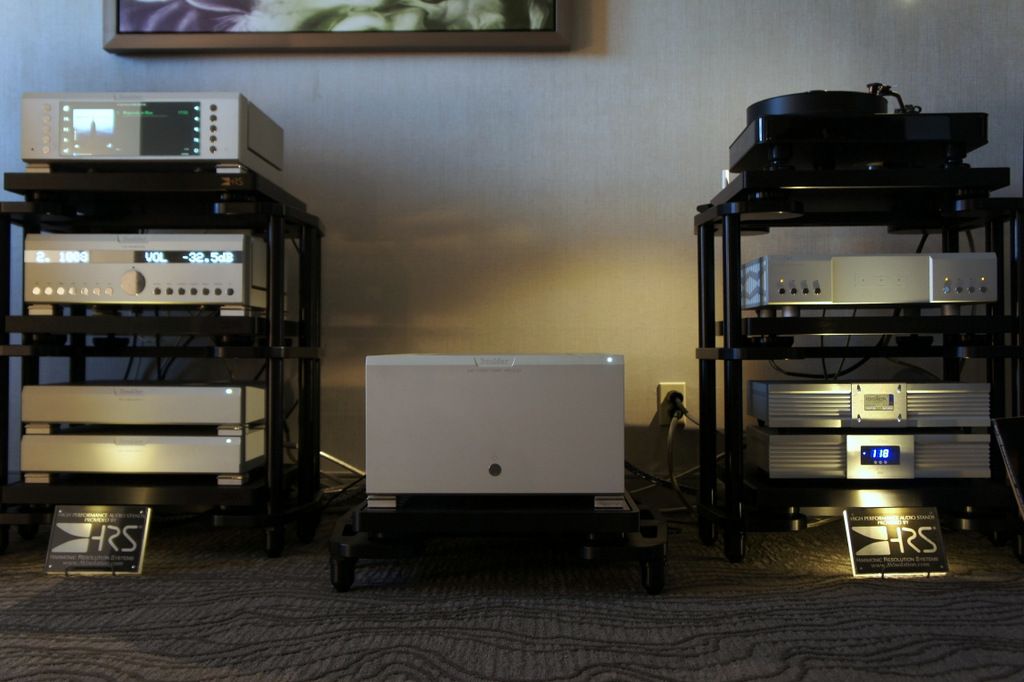 Serious Stereo, very nice sound from Altec-type coax drivers.