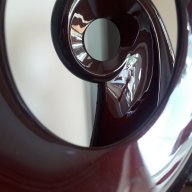 May 19, 2014
1,507
443
385
A bit of acoustic trivia Stevie, if you are positioned less than the circumference of your head from the wall, the reflections are imperceptible. Outside of that ........
True, however, reflections that are not directly behind your head (behind left and right) will be perceived as smearing.
Then there's LF reinforcement at or very close to the rear wall (one - note / muddy bass).