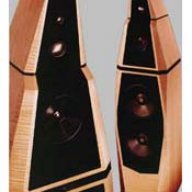 May 9, 2015
1,215
1,718
330
Inspired by the "Natural" and "Vintage" threads in this Forum,
I became more and more interested to spice up the German winter time with some Tube & Horn components.
My current set up, using Audionet Solid state and Avalon Acoustic speakers is benefitting from tube capabilities in the front end,
Phonostages (Zanden, Allnic, Phasemation) and DAC (Lampizator) are doing the job.
I like this set up a lot, but on the other hand, I am missing my former full tube set ups with Kondo, Air Tight, Convergent amplification and Horn speakers,
like hORNS Universums and various Zingali or BD-Design (with AER Chassis)
On the other hand, visiting friends with smaller Cessaro or Avantgarde Designs, I am happy coming back to my Audionet / Avalon gear.
Reading and inspired by all the "vintage" threads in WBF plus my personal listening history I tried to analyze, what I am missing, and what I am going to avoid.
Try to avoid:
- self powered bass units
- additional subwoofers
- DSP's
- Solid state / tube amplification mix
- big crossovers
- multiple chassis designs
- and more to come...
Try to get:
- single chassis full range system
- max 2 way plus super tweeter
- if bass chassis, 15" or even more
- minimum 95 db efficiency
- flat impedance curve
- single ended Tube Amp Design
- and more to come
Having enjoyed the AER full range chassis in different enclosures, I wanted to listen to one of the classics and I was reading a lot about:
- Saba green cone
and
Western Electric 755
chassis.
Doing so, it is easy to find the products from Line Magnetic Audio from China.
The company had investigated a lot of effort to understand the Western Electric Chassis Design and to rebuilt them at a high quality level.
WE 755 chassis:
Line Magnetic 755 Chassis:
The additional connector is for the field coil connection, coming from a small power supply:
Many companies were using the original WE 755 chassis to built speakers, but due to the difficulties in getting them in matched pairs, more and more companies are using the Line Magentic derivative.
Also Line Magnetic Audio has a 755 bases speaker in their portfolio. So I decided to buy the
Line Magnetic Audio LM 755 speaker
, field coil version, solid state power supply.
Reading more about Line Magnetic Audio it became obvious, that I like to pair the speakers with one of their integrated amplifier Designs.
A matching partner is the
Line Magnetic Audio LM -210ia integrated
which is a 300b SET Design. To fully meat the specifications of an amplifier of "that time" Line Magentic created an AC heating design, even using 310 type tubes in front of the 300b tubes.
To perfectly meat the silver appearance of the amplifier and the field coil unit, I paired them with the
Line Magnetic Audio LP-33 Phonostage
which is a three tube plus step up Design. the external power supply comes again with a tube as rectifier.
In total this is ending up in a fair priced complete system for smaller rooms to be expected to become my entry door to a full vintage inspired tube powered experience.
The room of the installation has 12sqm and listening distance is 2,5m, which seems to work out very well.
Fortunately just one door away from my main listening room, so walking to my record storage keeps the same.
As expected, listing to this system is a different way to enjoy music.
On one hand, less resolution full range, on the other hand, more resolution in the critical midrange area, also driven by the closer listening position.
There are a lot of records I love to listen with this Line Magnetic set up, others do need the bigger set up to become a life like music reproduction.
Currently both set ups are in frequent usage and the choice is done by the individual record.
may be I should give again a bigger tube and Horn system a chance ..., winter has just started