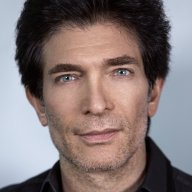 Site Co-Owner, Administrator
Jan 25, 2015
7,403
1,671
440
Why don't we have a tea forum?

When we were living in London for two years I developed an interest in tea. After much A/B comparison tea testing (some comparisons blind, many comparisons sited) I conclude that Chateau Rouge Breakfast Blend No. 27 is my favorite English breakfast tea.

Are any of you familiar with this particular tea?

All comparisons were conducted with Aqua-Fina reverse-osmosis filtered water. Water boilers used 240VAC and 120VAC power, without power conditioning or balanced power or power regenerator devices. Power cords were stock. Not even Ching Chengs were used. Cold Aqua-Fina water was used to equalize drinking temperatures.

The same tall, ceramic mug was used in all comparisons. The mug was washed consistently with the same dishwasher detergent and with unfiltered tap water going into the dishwasher.

Comparisons were conducted during the morning hours, but with different ambient background music.

I like my tea to be strong. So I put two teabags (or a big dollop of loose tea) in a single cup. This makes me a tea gangster.

I also compared a lot of English breakfast tea to a lot of Earl Grey tea. I decided I don't care for Earl Grey tea at all. I think tea gangsters like the strong stuff.
Last edited: