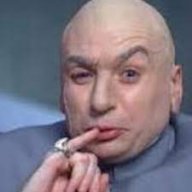 Site Founder, Site Owner, Administrator
Mar 31, 2010
36,588
7,826
2,135
There are two other speaker feet coming at a smalkerr size and price

say what you will dude but IMO these LS feet have brought my system to its final destination. The sonic improvement has to be heard to understand the fuss. The LS1.5 which I have are his top of the line. They are big and heavy. and won't fit under every speaker. there will be two other sizes to choose from

as for the cost they are slightly more than the Magico feet and according to a post which was briefly in another forum the LS1.5 clearly out performed the Magico feet. Interesting that that post quickly disappeared.