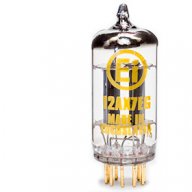 Super Moderator
Staff member
Dec 25, 2011
5,050
333
530
Please forgive me if this is an inappropriate forum to launch such a thing but I was wondering if anybody on the East coast would be interested in meeting and listening to others audio systems. I live very close to Charlotte, NC and would be willing to host a small audio gathering to allow folks to listen to and evaluate my rig. Good or even better, not so good comments would be more than welcome.

I have local audio enthusiasts that would love nothing more than to have folks come and audition what the Charlotte area has to offer to the audio world. What I am proposing is an audio get together at or near Charlotte.

Is anybody here interested in such a thing?