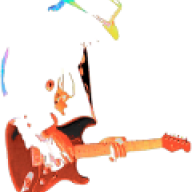 Member Sponsor & WBF Founding Member
I finished listening to the other albums in this set yesterday (except for the Mono Masters, which I'll do today). I think I'm even more impressed now than ever. This may very well be the quietest boxset of vinyl I own, and I have several very nice ones. Every single LP side was completely noise-free with not even the slightest pop or crackle or static charge....nothing....just complete surface quiet. The overall quality (packaging/pressing quality/centedness)from a production perspective cannot be disputed....it is bloody well perfection IMHO.
Having listened to The Beatles in stereo my entire life, I do not feel I need to do a comparison between the two as I'm completely familiar with how those sound, and how they have engaged and captured me. I have now heard what I feel I should have been hearing all these years and decades. These albums in MONO have such a different atmosphere about them and remind me of simpler times and a closer to being there interpretation. Depth was much more evident as was instrument and voice separation. What a joy!