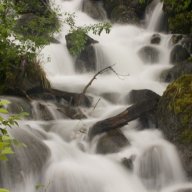 Super Moderator
Staff member
Oct 22, 2011
2,744
1,987
660
My Vandersteen M7-HPA amps came with stock power cords which I have been using for the past 9 months. While they aren't fancy, I assumed they were pretty good since Richard provides top of the line speaker cables with the amps.

Last week I received a pair of Audioquest's new storm series high current power cable, Hurricane. These have an interesting design with 3 individual, twisted cables.

What a difference they made within the first 10 minutes. Significantly lower noise compared to the stock. I sounded like a veil was lifted.

I don't know if this is a statement about the stock cables or the Hurricane (or both) but I am really happy with these. Anyone with these amps using the stock cable should try out some upgraded cords.

I am going to get another cable to be used with my Doshi preamp and see what it does for components.