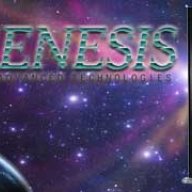 WBF Technical Expert (Speakers & Audio Equipment)
Since I was in the South of France, and many of my biggest customers use Jadis amplifiers, I paid a visit to the Jadis factory.

Jadis was founded by friends Jean-Paul Caffi and Andre Calmettes. Entirely hand-built in the tiny village of Villedubert near the ancient walled city of Carcassonne, the company is still the same boutique operation it was when founded. Now, it is run by Liliane Expert, the CEO who took over the share and operational duties of Jean-Paul, and Patrick Calmettes, the Managing Director who has taken over the share and technical aspects of his father Andre. Patrick's son is also in the company.

The company continues to adhere to the philosophy of the original - to produce products that are utterly musical - and the latest generation is taking this even further ahead of their original inspiration and philosophy. When I mentioned to my French distributor Alexandre the unreliability and how difficult it is to bias these wonderful amplifiers, all he did was shrug and say, "sounds wonderful, no?" I had to admit, "yes, sounds wonderful."

I had previously met Patrick a couple of times at various shows, and we've collaborated a couple of times with mutual customers. A customer wanted to tri-amplify his Genesis One. I designed a custom tri-amplifiable crossover with Patrick's advise and input for the customer - and I demanded that all three amplifiers be identical to maintain the coherence of the crossover.

He ended up with three pairs of JA800. Actually, three pairs mean six modules as the JA800 comes with separate amplifier module and power supply modules. What an over-the-top system! One day, I must go visit! But it will have to be in Winter - do you know how much heat 96 KT120 tubes put out? Especially since one of the trademarks of Jadis is high-bias operation??

Jadis is in the tiny village of Villedubert just outside the walled city of Carcassonne. It turned out to be a long drive West as I was in Nice, near the border to Italy, and Carcassone is near the border to Spain.


My kids love the board game Carcassonne, and I've played it with them on occasion, and I didn't realize that it was an actual place.


Last edited: