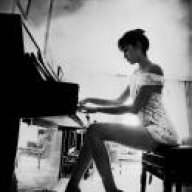 Feb 8, 2011
21,952
606
113
It's a click-on picture ↑ cover thing.
Last night I listened to the full album from the Blu-ray Audio disc: LPCM 5.1 (96kHz, 24-bit).
I was floating up in the space/air of my living room...like orbiting around the sun in a 3-dimensional immersive space of our galaxy, inside the multiverse.
This is my favorite
Yes
album (double), and this was the best experience from that music album since I was a teenager. * Back then...a double-LP.
No movies, no worries, no pictures...just immersive music all around, and inside/outside my brain. ...
Yes!
Overall rating score (hi-res 5.1 music only):
92
(♫ fun). :b
•
http://stevenwilsonhq.com/sw/headphonedust/yes-tales-from-topographic-oceans-3cdblu-ray/