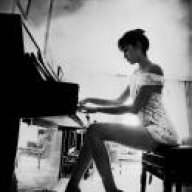 Feb 8, 2011
23,259
970
405
Windows 10 Quality approach for a complex ecosystem
"Today we are re-releasing the October 2018 Update after pausing to investigate a small but serious issue. This is the first time in Windows 10's "Windows as a Service" history that we have taken such an action, and as such it has naturally led to questions about the work we do to test and validate Windows quality before we begin rolling it out broadly."
Today, November 13, 2018
Microsoft finally released a public statement after weeks of complaints from serious Windows 10 users. As you can see in the graph above the Customer Incident Rate is not a rosy picture. It is on a steady decline for more than three years.
I've read the entire statement from Microsoft. They are doing their best to satisfy their customers worldwide, they are working hard, and they take customers issues seriously.
Me I think they need to regroup, refocus, and put their priorities where it counts the most...customer's satisfaction...first and foremost. The money will follow automatically.
If they try the reverse recipe their focus is not @ the right place; they will fail.
So my advice to Microsoft is this: Fire all your top CEOs who are not doing their jobs and hire new people who will. It cannot be more crystal clear than that.
No hocus pocus magic trick here, simple scientific facts.
Reverse your losing trend, now.