THE FIXER (I build websites)
Staff member
In case any members are curious why they seem to not be getting emails more regularly on a 'watched thread' they have preset to watch.
Apparently, in Xenforo, you get an email notification one time, after you set a watched thread, and when a member comments or adds new data to that thread.
Then it will stop notifying you, unless you revisit that thread and view the new content. Then it WILL re email you the one time again if anyone posts new data to that thread.
This may seem a bit odd, but the software is trying to avoid blitzing members with emails every time someone posts on watched threads.
The rationale is it would be too much and fill up members email in tray too much.
If anyone noticed the forum emailing you in a different manner, or not at all, please PM me and I can look into it. Thank you for you help!

Here is a thread containing a discussion about this topic: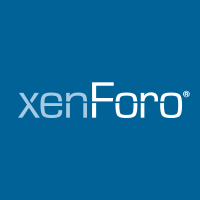 Hi, Some users have reported that they don't always receive email when a reply is posted on a topic they are watching. The email is setup and working perfectly. No errors within the admin area, no errors in postfix logs. Now I need to verify whether this is normal or not. If I watch a...

xenforo.com