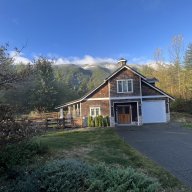 Member Sponsor & WBF Founding Member
anyone,
I got an email message that someone was trying to PM me but my message box was full. so I went to Private Massages and deleted my messages. both inbox and sent. but the 'look' of the interface looks different than I've seen it before and even after I deleted both inbox and sent multiple times I still show 170 messages, and at the top of my page it still shows 4 unanswered Private Messages.
what am I doing wrong?
see below.