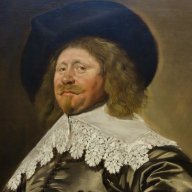 Mar 23, 2021
157
89
170
66
I read a pretty good description of us in an Esquire article:
https://www.esquire.com/uk/culture/news/a8618/are-the-audiophiles-hearing-something-were-not/
and ask our members, do we hear something that others do not?
The article also mentions an audiophile with a dedicated room in Norfolk England. I am hoping that particular audiophile follows this forum and replies as I too live in Norfolk and would love to hear his system sometime (and he can hear mine if he wishes).