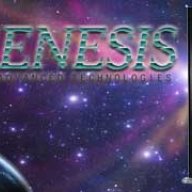 WBF Technical Expert (Speakers & Audio Equipment)
I'm always sad when one of my competitors bites the dust. I am a great believer in evolution, and believe that competition challenges you and makes you better. However, this was in the cards for a long time - the pivot to cheap Made-in-China products, having the company run by bean counters and the intention to merely leverage on the reputation and the brand I thought was a recipe for disaster.
The difference with Genesis is that I wanted to continue and build on the brand and legacy of the originals. I hired Arnie as Chief Scientist to continue design until his retirement. And learned from him so that I could continue to shepherd the designs and the company to greater heights. In all of today's Genesis products - 12 years after Arnie's retirement and his passing last November - you still see and hear the DNA of the original Genesis/Infinity products: they are just better with improved engineering, materials science and modern design. And still Made in the U.S.A.
https://www.strata-gee.com/thiel-toast/