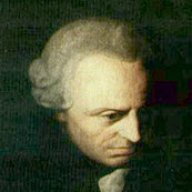 Mar 3, 2014
5,509
6,399
1,400
FOR IMMEDIATE RELEASE
LAMM Industries, Inc. to Open New USHeadquarters in Miami

Global leader in high-end audio products to move manufacturing facility and showroom

from New York to Florida​
MIAMI (
May 23, 2022) – Recognized the world over for designing and manufacturing high-end audio products that deliver "astonishing performance," LAMM Industries, Inc. today officially announced that the company is moving its design and manufacturing facility and customer showroom from Brooklyn, NY to Miami, FL. Scheduled to open in late summer, the 8,000-square-foot facility located at 310 NE 61st Street will serve as the company's U.S. headquarters.
The opening of LAMM Industries' Miami facility signals a renewed commitment on the part of Elina Lamm and Esther Lamm to preserve founder Vladimir Lamm's legacy based on his original vision. The spacious new facility will accommodate larger volumes of production of LAMM's line of tube and solid state amplifiers and preamplifiers. The company's leadership and long-standing team of highly experienced audio engineerswill continue serving the existing customer base while exploringinnovative, trailblazing ways to make the LAMM brand familiar to a wider and more diverse audience.
To definitively showcase LAMM's reference-class products that deliver exquisite and totally engaging sonic performance, the new space will offer a dynamic, interactive learning and experience center. Designed to enhance the brand's bond with those who already appreciate owning high-quality audio products, the showroom also will aim to open the hearts, minds and senses of an emerging class of consumers who are eager to experience the transformative impact of listening to music in ways that only high-quality audio is capable of offering.
Vladimir -- being an artist, a scientist, and an educator -- maintained that music in its purest possible form, minimallyaltered by the processing audio gear, is capable of transforming an individual on many different levels. His purpose was toultimately raise individual self-awareness through music for cultivating a happy, healthy, self-actualized lifestyle. It is this commitment to
experiencing
sound and not just
hearing
sound that is behind the company's attention to detail and its ability to produce equipment that conveys the very soul of each recorded piece. LAMM equipment remains thoroughly modern and timeless – simply because the foundation in which humans perceive sound does not change.
The new LAMM Industries showroom is located in the Magic City Innovation District® – Little Haiti, steps away from Space Park. Created by Space Invaders, Bar Lab, Insomniac and Live Nation, LAMM Industries' new neighbor is an exciting community park that pulses with a fusion of local and global hospitality and entertainment.
Beyond the LAMM Industries headquarters, and with an eye onpublic and private spaces in Miami and around the country, the company already is exploring exciting opportunities for people to experience their favorite music first-hand through the medium of audio gear that will leave them yearning for more. In this way, LAMM Industries hopes to ignite the passions of serious music enthusiasts and bring them into a global community of music aficionados devoted to a life-long search for the best way to enjoy the music they love.
# # #
About LAMM Industries
LAMM Industries is recognized the world over for designing and manufacturing high-end audio products that deliver astonishing performance, setting the standard for superior sound quality. Founded by Vladimir Lamm in 1993, LAMM Industries masterfully embraces both tube and solid state technologies to design and build the "reference class products that deliver uncompromising sonic performance." The opening of LAMM Industries' Miami facility in the Magic City Innovation District® – Little Haiti signals a renewed commitment on the part of the company to re-double the brand's reputation for delivering the highest quality audio equipment to the world's most sophisticated audiophiles and music enthusiasts. For more information, visit
https://www.lammindustries.com/
About Magic City Innovation District® – Little Haiti
With direct access to I-95 and spanning approximately 17 acres, Magic City Innovation District® – Little Haiti ("MCID") is located just north of Wynwood, Midtown Miami and the Design District. MCID's development strategy entails engineering a mixed-use master plan designed as a walkable campus that will consist of retail, office, residential, hotel, art, parks and cultural centers, seamlessly integrated using advanced models of social and environmental design. MCID will become a hub for diverse learning opportunities, creating a vibrant neighborhood brought to life by art and culture, focused on health and wellness and immersed with experiential design. Learn more at
www.magiccitydistrict.com
.