Although Magico announced the New S3 2023 in the 4Q 2023, the first pair of them arrived in Hong Kong just 10 days ago.
They are now in the showroom of Radar Audio Company, the official Magico HK dealer :
It's a M-Cast Black colour pair :
They are single-wire only :
The New S3 got new footers :
Radar is a new retailer of MSB so the New S3 is paired up with MSB M205 monoblocks :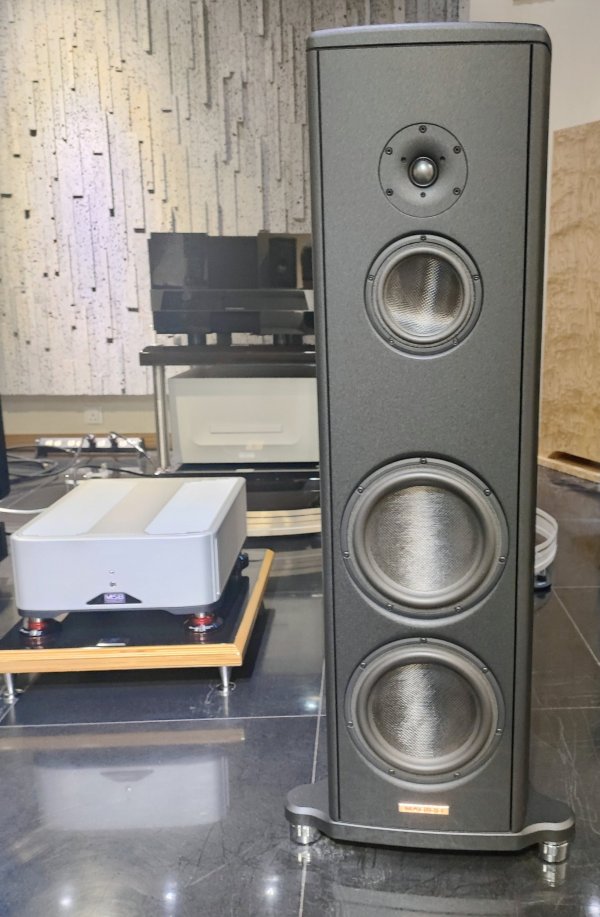 Other pairing equipment included MSB Select DAC with Renderer V2 module playing streaming and a Rega Valve ISIS cdp acting as cd transport. A Constellation Virgo III preamp was employed too :
We also listened to vinyls. The flagship Vertere turntable+tonearm with a Zesto phonoamp were fabulous!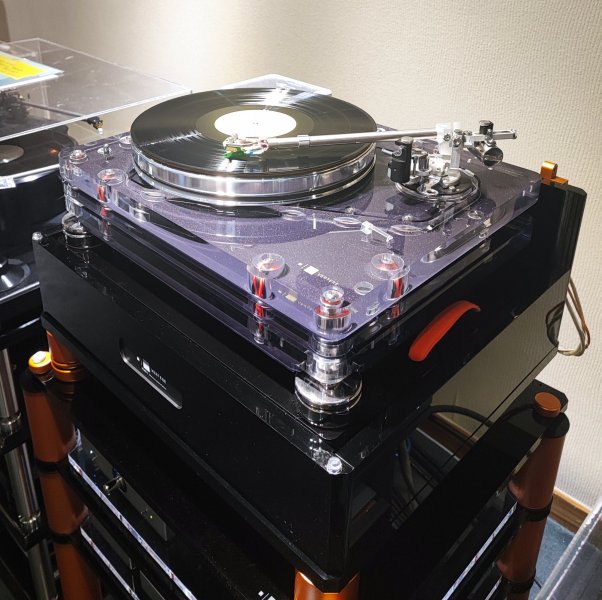 Radar had burned-in the New S3 2023 for a week.
My preliminary audition impression was that it had great potential.
The soundstage was huge and images were solid & 3D. The bass had very good low extension, agility & resolution.
On the other hand, I thought it needed much more burn-in, because the new diamond-coated tweeters had not opened up yet and the bass quantity was still wanting.
Patrick, the manager of Radar told me that this pair of New S3 2023 was just in time for the
HK AV & Head-Fi Show 2023
next month (11-13 Aug).
https://www.id-ticket.com/AVShow/Index_eng.aspx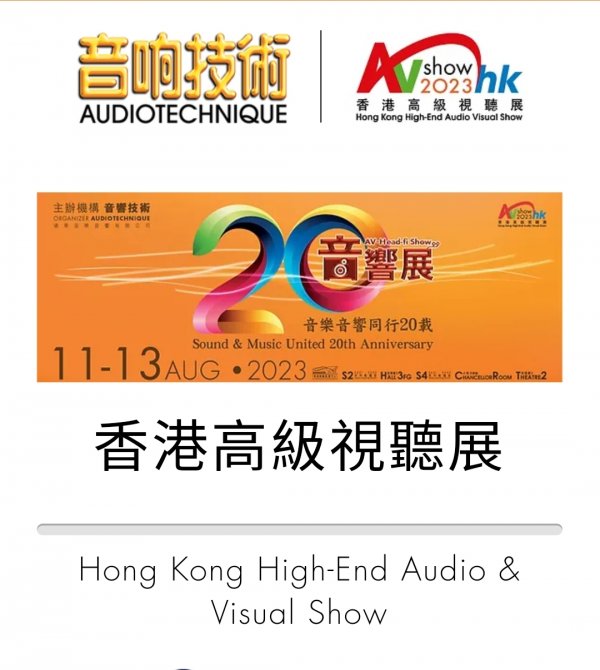 There were only ten days to go and I reminded Patrick to continue burning-in the New S3 really vigorously, because they would be the highlight of Radar at the Show.
I'm sure I will return to the showroom to have a second audition after the Show.
Please stay tuned.
Last edited: