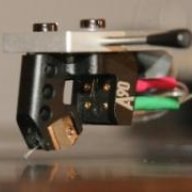 VIP/Donor & WBF Founding Member
May 6, 2010
6,775
1,175
580
There have been many scattered comments about the effects of
electronic noise reduction
in a system, and I wanted to do two things: a) share my experience , and b) invite others to do the same about theirs and and/or link to previous posts (e.g. Steve, Marty, et al). Let's leave mechanical noise reduction for another thread.
So I didn't want to start such a thread until I had had a chance to demonstrate it to someone, therefore, this is the right time after having had PeterA in here yesterday, where the only change since his last visit was my all-out assault at hum and RF interference related to the
XP-25 (including cables and arm) and Berkeley Alpha DAC
. I think what I am about to share comes, more or less, with 100% agreement from him.
My overall approach was broken down into two types of attacks: a) power line noise attenuation; b) electronic component modifications. Specifically:
1) Power line noise attenuation: with the use of Shunyata power cords and the Typhon (that was Peter's last audition here)
2) Electronic component modifications (details at the bottom; this was the purpose of Peter's visit yesterday)
A lot has been written about the former - and there are, I think, undisputed benefits similar to what about I am about to describe - so I am going to concentrate on the latter, and I like to get to the point sooner rather than later, so here are the results of
addressing hum and RF interference
collectively, that I have observed over the last 6-9 months
in my source components
(and mind you, I have been working on this since 2013 and have posted bits and pieces here and there before); most should come with no surprise, but the last one may:
1) Very significant increase in resolution and transparency (and everything that goes with it)
2) Very significant increase in truth of trimbre
3) Very significant increase in micro-dynamics (e.g. going from fairly flat sounding strings to getting that all important string "bite", that makes these instruments more life-like)
4) A more illuminated sense of space
5) A major smoothing of the treble (which to Peter resulted in virtually no fatigue, unlike his last visit; here, though, I had also re-adjusted SRA, but obviously the benefit to digital is purely attributed to noise attenuation)
6) Significant reduction in electronic congestion with large-scale material (e.g. organ symphonies, choral)
7) A tremendous gain in dynamic headroom, subjectively and measurably ~3-5dB (i.e. at the same preamp gain level as always); and also a gain in sheer body of instruments. Peter brought his Appasionata 45rpm/RCA-JVC LP (on HP's super-disc list), and this is the first time I heard piano reproduced really well in my system. I subsequently bought a copy (at $230 - ouch! - but that's a HELL of a direct-to-disc recording).
Overall, the net effect is major gains in articulation of the recorded event.
Regarding the last item, yes, it came as a surprise to me too. However, Steve and others have posted that their systems just played louder after electronic noise reduction; in my case, that too (the sheer gain in "body" I mentioned), plus the significant increase in dynamic headroom. I demonstrated this very easily to Peter with both analog and digital. We only had about 3 hours, so next time, I'd like to demonstrate sheer scale with three full symphonies: Mahler's 2nd with the BSO/Ozawa on Philips digital, Berlioz's Symhonie Fantastique (Utah/Kojian) on RR analog, and Berlioz's Requiem on Vanguard LP (Utah/Abravanel).
I will post pictures of the Berkeley mods soon, and regarding the analog chain (and since some folks like to mirror WBF threads onto their sites) here's a
link to the mods
video I posted before and overall discussion
here
and
here
. The mods involved:
1) mu-metal and copper shield virtually all around the XP-25; copper shield on the VPI arm; mu-metal and copper shield on the MIT MA-X phono network box; mu-metal shield around all RCA/XLR connectors; "loading" the unused input of the XP-25 with shielded resistors (using custom RCA plugs to host the resistors) - all shields routed to ground
2) mu-metal wrapping of the XP-25 transformer in the external power supply
3) A dedicated line for the XP-25 with a Shunyata defender next to it
4) An MIT Magnum Z-Trap power filter inline with the XP-25 power cord
5) Lifting the ground on the Berkeley and Spectral amps
6) Star-grounding everywhere else except the phono
7) mu-metal isolation of the Berkeley power supply board from the main board
8) mu-metal and copper-shielding of the Berkeley analog output section
-ack