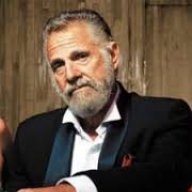 Nov 16, 2014
3,318
1,305
390
Hi Steve,

Just thought we would let you know that inspired by your enthusiasm and clear track record for being incredibly discerning...we just made that first step away from Nespresso and bought a very simple Jura, the A1 which simply makes espresso but where you have 3 settings of volume for the water. We never used all the frothing, milk things that came with the Nespresso machines we have owned over the years (at least 3 I think)...so we figured the less to break the better.

Looking forward to trying it!!! What coffee do you recommend? We have had Blue Mountain when we were in Vietnam...mindblowingly good. But for everyday drinking and adding cold milk anyway, thanks for any thoughts on what great whole bean coffees you like that are more widely available (since we are in London, the unique boutique local brands are probably different than in California, but presumably the bigger names are available).
Congrats!
Check out Traction Coffee:
https://traction.coffee/
Keep your eyes open for some new Geshas going up soon! If you try them DON'T put any milk in them, they are too delicate for that! If you haven't tried a Gesha they are very aromatic, floral and delicate, some are barely recognizable as coffee. Otherwise the Colombia Esperanza, the natural Ethopian and Summer Blend are also awesome.
Here's a recent heart... these are really difficult to get right!