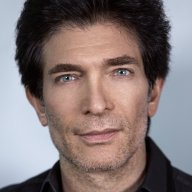 Site Co-Owner, Administrator
Jan 25, 2015
10,463
5,517
1,265
THE AUDIO SYSTEM AND HIGH-END PHILOSOPHY OF MIKE LAVIGNE​
April 10, 2018

Bellevue, Washington, USA​
INTRODUCTION
On March 30 and 31, 2018, my wife and I visited Mike Lavigne, and his wonderful wife, Pam, at their beautiful mountain home outside of Bellevue, Washington, USA. Mike invited me to listen to his state-of-the-art audio system in a large, custom-made, dedicated listening room. The listening room is located in a barn adjacent to the main house. The barn -- or "man cave," as Mike calls it -- also includes exercise equipment and a big-screen television for watching sports in a room above the listening room, as well as large countertop areas for record cleaning equipment and unused audio components, a large bathroom and shower, a bar area with a refrigerator, and additional spaces for custom-built shelves for LPs. The entire building is devoted to making it easy and convenient for Mike and Pam and their guests to spend hours listening to music. Behind the main house and the barn one sees a postcard-perfect landscape of forest, mountains, snow-capped peaks and blue sky with white cotton clouds above.
THE SYSTEM
Mike's LP playback system consists of the NVS Reference Wave Kinetics turntable and Joel Durand's Telos Sapphire tonearm, on which rides a Clearaudio Goldfinger Statement cartridge. Mike also had an Ortofon MC Anna cartridge until recently, but he sold that to raise funds for other purchases, including the American Sound AS-2000 turntable by David Karmeli of Vintage Audio Specialties Inc. and an SME 3012R tonearm.
Mike uses the battery-powered darTZeel NHB-18NS preamp which has a built-in phono stage. Prior to the NHB-18NS Mike used a Lamm LP2.1 phono preamp and LL2.1 line stage. Before switching to Lamm preamplifier components he used an Aesthetix Io phono preamplifier.
Mike is the proud owner of the third pair of Evolution Acoustics MM7 loudspeakers ever built. The MM7 is a two towers per channel system. On the full-range tower a single 5" ribbon tweeter crosses over to two 7" midrange drivers. These midrange drivers are crossed over at 250Hz to four 11" mid-bass drivers. The mid-bass drivers roll off starting at 40Hz, and there is an adjustable crossover to the bass towers below 50Hz. Currently Mike has that crossover set at about 38Hz. Each bass tower consists of four 15" drivers which are powered by two built-in Class D amplifiers of 1,000 watts of power each (4,000 watts total over both bass towers). In total the four MM7 columns weigh approximately 3,000 pounds. The MM7s are 97dB efficient, and present a seven ohm nominal load.
The speakers are driven by darTZeel NHB-458 mono-block amplifiers. Mike uses interconnects by Evolution Acoustics, power cables for the 458s by Evolution Acoustics and power cables for other components by Genesis Technologies.
The NVS Reference rests on a Herzan TS-140 active isolation platform which recently has been modified into a Tana by Taiko Audio, a Dutch manufacturer. Taiko Audio takes a standard Herzan and improves it by out-boarding and upgrading the power supply, and by screwing a panzerholz platform to the aluminum top of the Herzan. The new outboard power supply rests on a panzerholz base.
Mike has an extremely elaborate and truly state-of-the-art digital playback system which I had no interest in hearing, because I have zero interest in digital audio. We used the digital system only to warm up the darTZeel amplifiers during an extended lunch break. (You cannot do that with LP or tape!) Mike has deployed an elaborate array of Tripoint and Entreq grounding products, which I do not understand and which we did not discuss.
The entire system is powered by a 100 amp, wall-mounted Equi-Tech isolation transformer and balanced power device. Dedicated AC circuits branch out from the Equi-Tech and terminate in Furutech NCF outlets and NCF cover plates.