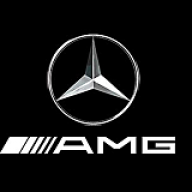 WBF Founding Member, Pro Audio Production Member
Apr 26, 2010
6,887
313
560
At the last meeting of the Pacific NW Audio Society, we had a few members bring in their phono pre's for comparison.
I had loaned my Doshi to Sean A. so he could get a feel for it and dial it in before the meeting. Also on hand were the Allnic H3000, Lamm 2.1 and the Z-Infinity.
The source was a Rega P5 with AT-OC9 cart. Integrated amp used was the Genesis I-60 powering the Genesis 7.2f speakers.
We first listened to about 3min. of 2 album tracks selected though each pre. Afterwards we just played albums using our choice of pre that fit the mood. I can't remember the tracks, though I know they were by Jack Johnson and Cyndee Peterson. Maybe Sean can chime in here and give you the particulars.
It was one of our better meetings with each pre actually having a very distinct sound. Sean did a lot of work putting this meeting together which was much appreciated by the membership!