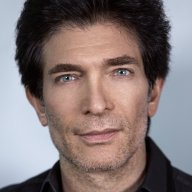 Site Co-Owner, Administrator
Dear Stavros,

Thank you for your candid and detailed reply. It is refreshing to hear (ah, read) a designer being thoughtful and intellectually honest about the ideal and less ideal speaker matches for his amplifier.

It is comforting to learn that you understand and agree with the sonic character I hear from some OTL models. I think a single-ended OTL likely is (for an appropriate speaker) the "holy grail" of tube amplification. The Collatio II may very well be the best-sounding amplifier ever made for horn loudspeakers.