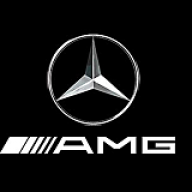 WBF Founding Member, Pro Audio Production Member
Apr 26, 2010
6,861
271
520
Listen with your ears, not your eyes!
This may seem funny, but for the past 2-3 years I spend hours replying to emails from angry customers that have downloaded files from HDtracks and use inferior tools to "look" at the FFT and spectrogram and determine it's an upsampled file.
What I'm going to try to do today is to teach everyone how to read these files and ways to determine if it's really hi-rez or not!
So many times I've seen reviews of SACDs touting its sonority until someone determines that it is just an upsampled file and all of a sudden it doesn't sound good anymore. What a crock!
O'kay… let's start off with an easy one. We all know that Redbook CD's are 16/44.1. A few major labels thought they could pull a fast one and reissue their complete catalog into this new format. Easy money, right? They just take these 24/44.1 files and convert them to DSD and produce SACDs of the same material. Unfortunately they send the SACD's to me to get the DSD information off of them for download and look what I find. A definitive, easy to detect, upsampled SACD.