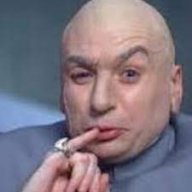 Site Founder, Site Owner, Administrator
Mar 31, 2010
29,836
1,379
113
By Chris Morris


Microsoft left a lot of people hungry for details about its next-generation console system at this year's E3. This past weekend, however, those people had plenty to chew on, courtesy of a leaked document that purports to offer plenty of previously unannounced details on the system.
The 56-page document, which first surfaced in the popular NeoGAF forums, presents itself as a road map for the Xbox system through 2015, including alleged details on the so-called Xbox 720, a unique glasses display, and a focus on cloud gaming.
It's critical to note, however, that no sources have corroborated the information in the document, which seems to come from a 2010 internal planning meeting. Still, it packs quite a wallop.
Many of the tech revelations are fairly standard and have been mentioned by developers currently working with early versions of the hardware. 2013 launch? Check. 3D support? It's in there. "Always connected" internet connection? Blu-ray drive? Lofty sales goals? Yes, yes and yes.
The document goes several steps further, however. Running on a Windows 8 foundation, the new box aims to be even more of a living room staple than the current Xbox console, allowing users to record TV content in the background like a DVR. It also details improvements to Microsoft's Kinect camera system: better accuracy, improved voice recognition, and support for motion tracking for up to four players.
That's not all for Kinect. Initially spotted in May by Nukezilla, the alleged roadmap discusses a "glasses for Kinect" initiative called "Project Fortaleza," a pair of Wifi-enabled, augmented reality glasses, according to the document. Marked for a 2014 launch, they would allegedly be radio/4G-based mobile devices that users could take with them, much like Google's Project Glass. Via Xbox Live, the document says, the glasses would offer "real-time information on people, places and objects."
In 2015, claims the document, Microsoft plans to shift focus to cloud gaming -- a move that could signal the next Xbox (or a smaller set top box afterward) as the final hardware product from the group, as the document says consumers will "never need to upgrade hardware again."
Of course, this could all be an elaborate hoax put together by someone with too much time on their hands. Microsoft, while refusing to comment about the document, did have it taken down from the sharing site Scribd via Covington & Burling LLP, a major IP law firm that represents Microsoft. That move, of course, has given the rumors springing from the document more traction.
Microsoft has experienced these sorts of next-gen console leaks before. In the days before the Xbox 360 was announced, details from a market research company study leaked out, showing some of the ideas the company was considering for its next-generation system. Ultimately, the company decided to go in a different direction.