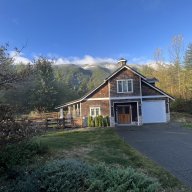 Member Sponsor & WBF Founding Member
Apr 25, 2010
8,338
1,840
400
so I'm sitting here listening to the middle of the 33 minutes and 40 seconds of 'Mountain Jam' from reel 5, yes reel f i v e, of 'Live at Fillmore East'........which is a monster dual drum solo left and right......the big rig is on cruise control not even breathing hard........and I'm transported to that night. I've listened to reel 2,3, and 4 already tonight (last night i did reel number 1). the 'ultra' quality of the first reel is maintained throughout.

so this has occupied all my attention tonight. and anyone who might like to hear this come over anytime. you got to be in the mood for mainlining the best imaginable Southern Rock.

but thank you to all for the kind words and i enjoyed taking the pictures and posting them.