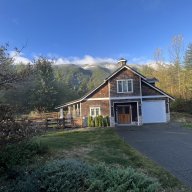 Member Sponsor & WBF Founding Member
Apr 25, 2010
9,013
2,925
770
here are a random collection of pictures and thoughts after 2 days at the show. I did likely at least look inside every room, but only really listened closely to a few that got my attention. I will be here tomorrow until 2 or so and will be doing more exploring.
my general impressions of the show are luke warm at this point; but we will see how I feel after tomorrow to be fair. did I have fun?.....you bet. but......wish I could have seen more people I know by this time.....in that way quite disappointing. and there was a lack of many really high end rooms, although plenty of specific high level gear.
--Room 459---Wilson Audio, T + A Elektroakustik, Brinkman, HRS, Audioquest----great MQA data point with Peter McGrath doing the switching. files were played in standard form and then processed with MQA on a Meridian Dac. so it was still a dog and pony show since who knows what the Meridian dac was actually doing. but no doubt the files represented to be MQA were easily better. so a data point to consider.
I would say that I liked, but did not love the way the room sounded.