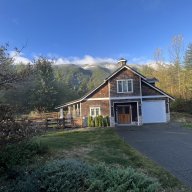 Member Sponsor & WBF Founding Member
No braces.....the plate is 3/4" Aluminum that weighs 60lbs. It was originally to be used for the top plate until David alerted me to change to Steel. Perhaps cross braces would be appropriate for thinner shelf material. I plan to brush or spray some enamel on the white casters to match the main stand's satin black powder coat.
so it will rest on the frame, and not be attached?