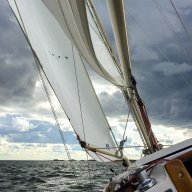 Dec 7, 2011
10,557
8,086
1,665
I came upon this video in my YouTube alert list. I sat and watched it and started to think about just how big a change this video represents. Or does it? Here are two guys talking on a YouTube video about gear, not just any gear, but three turntables. They are in a guy's house, discussing three tables which have been set up for comparison purposes. The owner is a dealer for VPI turntables. He brings in a Kronos for comparison. His listening room is set up for demonstrations. Effort is made to set up the three turntables with similar cartridges. They supposedly offer three levels of performance at different price points.
The video is intriguing because it is basically a tease for the comparison yet to come. Three things stand out to me:
1. It is a small scale home dealership instead of the traditional destination brick and mortar store
2. This is all done via video for a remote audience/client, and it is distributed over YouTube rather than from magazines.
3. A direct comparison between three turntables at different price points, how cool is that?
I find this fascinating on multiple levels. The most interesting to me is that this may be the way products are introduced, marketed and sold in the future. The second is that this guy Jay is now deciding that introducing vinyl to his system will help him grow his channel. He is realizing that the High End is not just about digital and streaming. And finally, is this something totally new, or is this really very similar to the way people learned about products in the past by visiting others in their homes and making comparisons? Of course, the YouTube part is new and offers greater reach. I think there is something going on here, but perhaps I am just late to realize it.
What do you think?
Last edited: