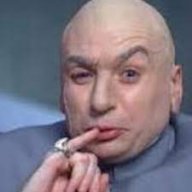 Site Founder, Site Owner, Administrator
Mar 31, 2010
35,588
6,955
1,845
I guess Honda "IS" seeing the light and released an all electric vehicle. When this was discussed here last year I was getting the impression that Honda won't be entering the EV arena any time soon
Good to see that finally Honda recognizes that it is the future, now
UTSUNOMIYA, Japan (Reuters) - As many automakers bet on sedans and SUVs in the switch to electric vehicles (EV), Japan's Honda Motor Co Ltd (7267.T) has decided smaller is better for its first-ever all-battery car.
The Honda e, released in Europe earlier this month, is a compact model meant solely for city driving. That contrasts with Tesla Inc (
TSLA.O
), whose Model 3 sedan dominates the battery EV market, and others such as Audi AG (
NSUG.DE
) and Hyundai Motor Co (
TSLA.O
) that have focused on SUVs with long driving ranges.
High battery costs have kept EVs at the premium end of the car market, and many automakers are developing bigger, all-purpose models, some of which can drive as far as 570 kilometres on a single charge.
The Honda e, however, has a battery capacity roughly half that of the Model 3, driving just 280 kilometres per charge.