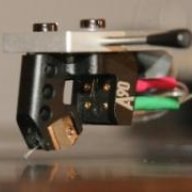 VIP/Donor & WBF Founding Member
May 6, 2010
6,101
623
340
Far behind in this field, we now have this promise for 2030, if Congress approves:
The US is building its first new particle collider in decades on Long Island. Stephen Hawking called the technology a 'time machine.'
A machine that will investigate the forces that hold matter together finally has a home.

On Thursday, the US Department of Energy announced that the long-awaited Electron-Ion Collider (EIC), a type of particle accelerator, will be constructed at the Brookhaven National Laboratory in Long Island, New York.

Scientists use particle colliders to study the origins of our universe and investigate the makeup of atoms. The design for the new machine calls for an underground ring that steers protons and electrons toward one another at nearly the speed of light.
...
The mystery of protons' spin
Researchers are also hoping the machine can help them solve a decades-long riddle.

Protons spin in a similar way to how Earth rotates around the sun. The quarks inside the protons spin, too — but this motion only accounts for about a quarter of the total spin of the proton itself. Physicists have been trying to explain why for more than 30 years.

The EIC could make it possible to control protons so that they're spinning at a similar angle when they collide — a feat that hasn't been accomplished before. Scientists hope this will shed more light on what's come to be known as the "spin crisis."
https://www.businessinsider.com/ele...1gSumK4wf474OCBxz3MGjiY8EUWXutss9BGyFP5B-DXj8