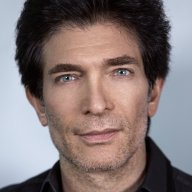 Site Co-Owner, Administrator
Jan 25, 2015
6,669
1,065
113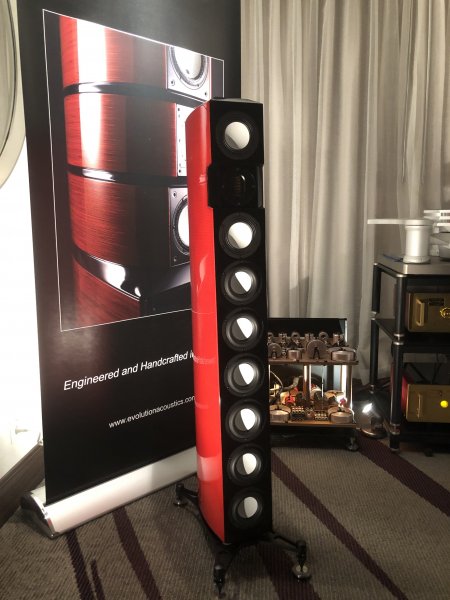 Jonathan Tinn, Kevin Malmgren and Joël Durand hosted Blue Light Audio's and The Audio Association's room, which was fronted by the Evolution Acoustics EXACT Series - Maestoso loudspeakers ($18,900). The darTZeel NHB-108 Model Two stereo amplifier ($44,000) and an NHB-18NS MK. II preamplifier with built-in phono stage ($44,000) powered the signal from a Wave Kinetics NVS turntable ($45,000).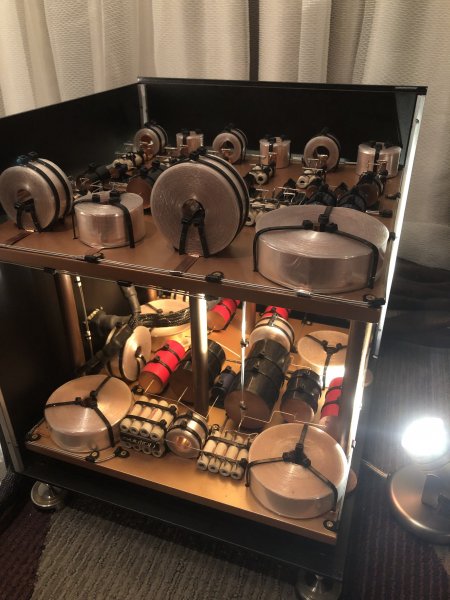 Kevin's outboard cross-over was on full display, and an audiophile never grows tired of looking at that piece of electronic artwork.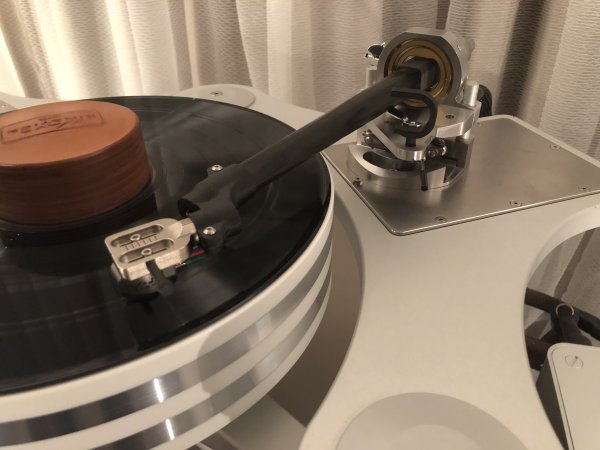 Joël showcased the production version of his incredible-looking and sounding gimbaled Tosca tonearm ($15,000). The tonearm was extremely polished-looking, more so than the prototype I remember from last year.
The sound was very good, with greater dynamics and weight than one would expect from merely looking at the slim loudspeaker towers, but I think this year the room was not doing the system justice.
Early reports from audiophiles who have purchased the Tosca are very positive. I am seriously interested in the Tosca for my personal stereo system.
Last edited: