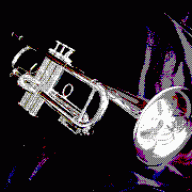 Member Sponsor & WBF Technical Expert
Jun 23, 2010
3,877
234
500
I'm struggling with this, Ron, as I noted above. I'll admit a bigger room would be better. 14x21x9 sounds pretty nice.
Look up "golden ratio" or "prime ratio" when deciding on room dimensions and use them if you can. Dimensions that are multiples of each other, or have common submultiples (e..g 2x7 = 14 and 3x7 = 21), increase the magnitude of room modes that are challenging to control. If you can make the dimensions all relatively prime to each other, if not irrational multipliers, then it is a little easier to correct the bass.
When we finished our basement I had a nice prime-dimension media room all planned out. Then we added a bedroom, and it plus the associated hallway killed my plans so I have ugly dimensions and about 1/3 less area. Better for resale, and of course my younger son loved his new bedroom, but every time I have to recalibrate the room or want to get real theater seating that won't fit I sigh just a little...