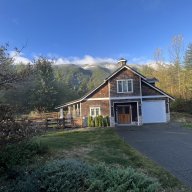 Member Sponsor & WBF Founding Member
Apr 25, 2010
7,439
454
83
It's been my experience that there rarely are any differences in SQ with one component change that one could call ...an epiphany moment! Small changes that can add up through time and multiple equipment changes do indeed make differences.
Contrary to what so many reviewers have written, the epiphany moment just isn't that common imho.
However, a change in cabling can certainly give one a boost in SQ. It can also be a step backwards, depending on numerous variables. The greater the ability of the system to resolve, the more one can notice differences, albeit the fact that they may be small.
Isn't that what this hobby is somewhat about, always sharpening.....always sharpening!
I think Jack's post above makes the most sense...and is generally how I determine how to keep gear too.
agree on gear changes, or even speaker changes to a degree. it's incremental with rare exceptions.
OTOH room tuning directions and their consequences can have profound 'Epiphany' moments for sure......and can be transformative. the big steps involve system synergy, not tweaks to the signal path.
Last edited: