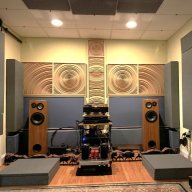 Jul 30, 2015
1,164
671
445
70
A fun weekend as always at Capital Audiofest.
Photo is of yours truly with my favorite speaker designer Greg Belman of Bache Audio. The room, which was on my short list of best sounding at the show, features the new 002AB Limited Edition speakers, Bache's top of the line. This 96db efficient augmented widebander has an active low bass driver (down to 25hz) powered by a built in Class 'D" amp. Electronics were by Alexus Audio with all tube amplification including a new parallel 300B design. I've listened to the 002AB at Bache in Brooklyn. The "Limited Edition" model which I hadn't heard until CAF features a new cloth surround mid-bass driver sourced from Italy. This is the speaker I covet. Not too big for my small listening room, and wonderfully resolving and natural sounding, it would allow me to free my upgraded Pathos TT from reproducing the low end and allow it to focus its potent performance higher up. Now if I could only get my wife onboard.......
Note that the Stereophile reporter seemed to like the sound as much as I did: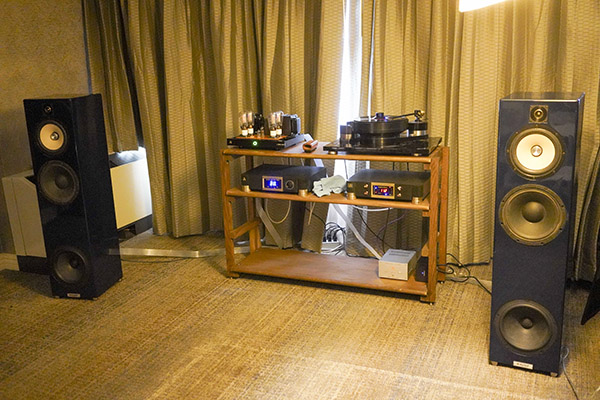 I have to admit, at past shows, Bache Audio's Greg Belman has urged me to visit his and Alex Choren's shared Alexus Audio room, and I've begged off, "too busy" the usual lame excuse. But this time I didn't and damn! I was glad I made it into this small oasis of good music and excellent...

www.stereophile.com
Last edited: