Jul 31, 2015
590
275
360
68
I learned of Bache Audio from the review (link below) and was surprised at how good the Metro 001's sounded in person. This was after several unsatisfying sessions at In Living Stereo listening to the Devore O/93 and O/96 which they could never get to sound consistently good. I bought the Bache pair thinking they might be temporary, that I might upgrade in a year or two but they worked so well with my other components and frankly were so satisfying that I stopped thinking about replacing them. My pair started out with upgrades over the stock pair the reviewer listened to. I ordered the optional 3/4" laminated bamboo cabinets which sound better than mdf, and at my request designer Greg Belman agreed to use crossover components from his top of the line model in my Metro 001's. A couple hundred hours of break-in later they were "keepers" - great synergy with my upgraded Pathos TT, much better bass and more forgiving and musical than the Merlin VSM's they replaced, yet just as resolving. In particular the midrange had the weight and warmth of live music and was transparent but not "ruthlessly revealing" like the Merlins. There really is something special about having a single driver cover 400hz to 10,000hz with no crossover in the midrange. Note that there is a typo in the review. In the third paragraph it should say 400-10,000 hz, not 400-1000.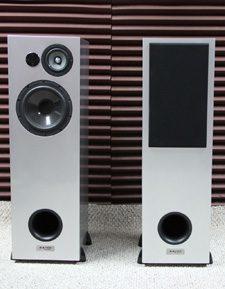 One of my friends who lives on the East Coast shared that he had heard a wonderful-sounding speaker called the 001-AB that was manufactured by a company called Bache Audio, located in Brooklyn, New York. The 001-AB is Bache Audio's...
hometheaterreview.com
About seven months ago Greg Belman emailed me to say that he had figured out a crossover upgrade that would improve the sound. A couple of months ago he emailed me to say that he had tested an Eton woofer in the Metro 001 as an upgrade of the Tang Band unit currently in my speakers. The Eton produced both deeper and tighter bass but required enlarging the port. I asked if he could replace the air motion transformer tweeter with the Fostex FT96-EX2 he has used in more expensive models, and also rewire the speakers with Stage III Concepts (tweeter) and Dueland tinned copper (wideband driver and woofer). Several weeks ago I finally drove up to Brooklyn to take him the speakers. When I arrived I discovered that he had actually built and tested a prototype with the Eton and Fostex drivers that I could listen to and compare with my current speakers. Needless to say upgrading those two drivers made a significant improvement. Hope to get back up to Brooklyn soon to pick them up. Photos of the original and upgraded speakers are below.
Kudos to Greg Bellman who clearly loves what he does and is constantly trying to improve his products. As long as his speakers are this good and it is this easy to make upgrades I am sticking with Bache.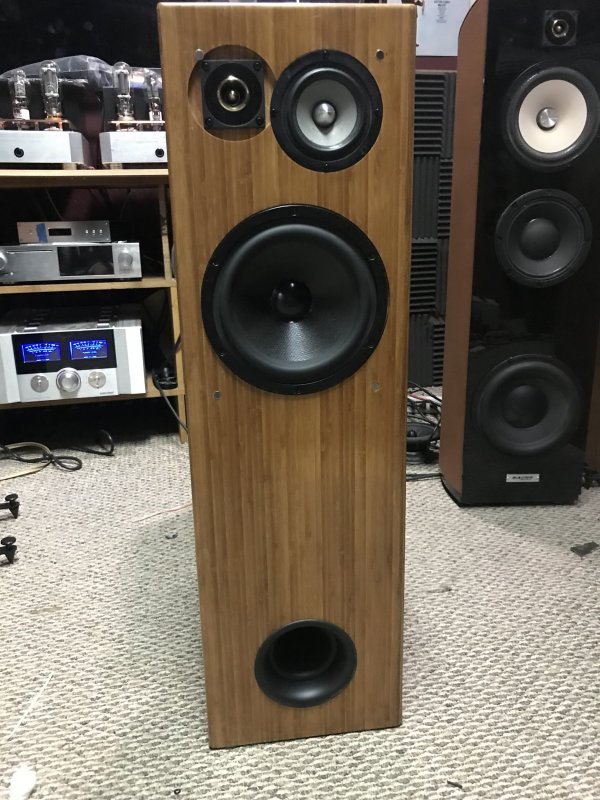 (
https://hometheaterreview.com/bache-audio-metro-001-floorstanding-speaker-reviewed/
Last edited: