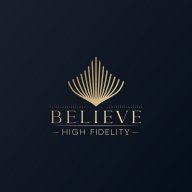 Nov 19, 2015
1,599
210
210
Kassandra II LE Sig is not imported in Korea yet.

Although I tested it, I think it is the world-best DAC.
While the listening conditions have not been ideal and I have yet to complete my full review until after the room is finished, it is as close to analog as I think you can get with today's technology
A Korean distributor tried to import Aries Cerat, but because Kassandra II LE Sig is too big and heavy, they gave up to import it.

They said Kassandra II LE Sig is too big to be impossible to install some audio-racks.

Is that true?
Partially. Best practice for LE is to use shelves 24x24 which many builders can accommodate for an upcharge. However, if you have a rack chances are it will not fit the unit(s). I don't find most rocking crazy isolation racks, but Stillpoints works as well as a few others. If you have less than a couple grand in your rack and are willing to shell out almost 100K for a LE DAC I think that isn't really a big deal.
I have the opportunity to hear few high end DAC , namely Dcs Vivaldi , MSB Select ( used to own it ) , Aeris Cerat Kassandra LE . Since it's in a different syst , it's just a subjective opinion .
To me , when it was paired with Audio note M10S , Kassandra LE really float my boat . It's so analog sounding , I dare say that it's as closest to vinyl as I have heard in my Audio journey & I am a die hard analog guy even though I have digital set up & R2R .
I have extensively tested the Kassandra Reference amongst the aforementioned Flagship DACs as well as many others. I feel very comfortable in saying that the Reference is more in line with these brands and the LE is just....well it is not fair.
Last edited: