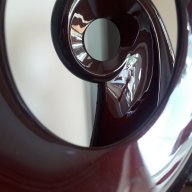 May 18, 2014
1,622
550
415
I've owned the Audionet Max and the G2 Preamp for a few years now and had an issue with each amp. One yielded an error on shut down - "Discharge Malfunction", however it still operated fine and the other would not turn on. I shipped them to the GTT Audio - recommended repair center in AZ who reported that one had a blown internal fuse (the one that would not turn on) and the other required calibration of the quiescent current. Both were shipped back (a hefty cost of $1200 I might add as they built a custom crate for them). Upon receipt and unpacking I noticed the amp with the replaced fuse had something loose in it. I removed the top cover to find a fuse rolling around in the amp. Also, the other amp with the malfunction error code still displays the error. Both amps do function, the experience and remaining error code is frustrating to say the least.

The Audionet - certified repair shop has been less than helpful, the GTT audio dealer requested to be kept out of the situation and I've contacted Audionet via their web site multiple times with little to no support. I'm wondering if A) anyone else has had similar issues with Audionet gear b) similar experiences with Audionet repairs and c) if anyone might know of additional contacts at Audionet.

I very much enjoy the sound of Audionet gear, but their support, or lack thereof is atrocious IME. Any information would be very much appreciated.