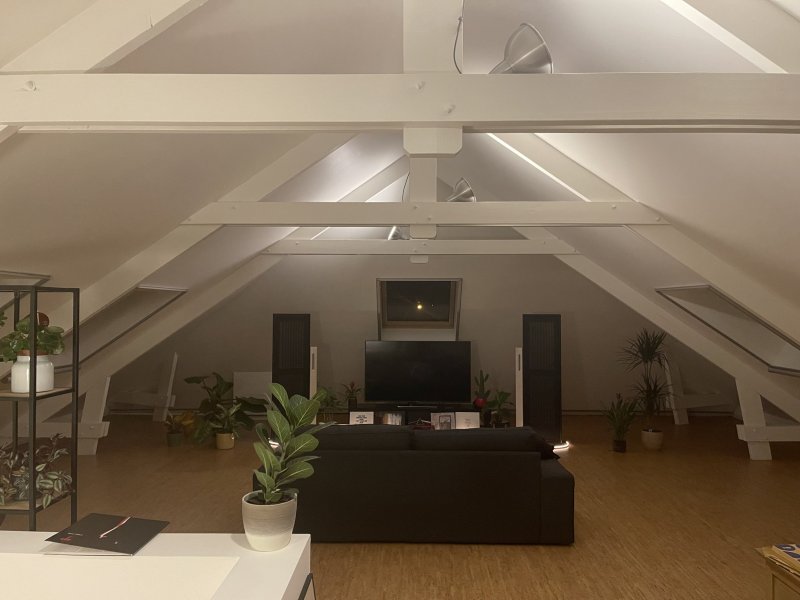 So this is my listening room.. no treatment as of yet... reverb time at the moment ranging from 2 sec (low Freq) to 1.2 sec (higher Freq) want to get this to around 0.5
Size of the room is 11 metres x 9 metres (floor surface) x 3.7 metres high ceiling (highest point)
I was thinking of DIY.. and utilizing the horizontal beams where the lights are resting up (they are located at 2.5 metres above the floor)
Basically I was thinking about making boxes with Rockwool. 4 boxes of each 2.4 metres long and 1.2 metres wide. and putting them on the beams... this would give me almost 12m2 of acoustic material..
behind the speakers I would put some diffusers..
Do you think this would be a good idea ? something else I'm missing ? I don't think I need to worry too much about first reflections in this room.. because of - in my opinion - the sloped walls, the sound waves tend to bounce upwards.
Thanks for any input