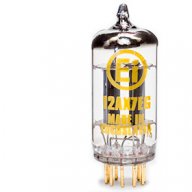 Dec 25, 2011
4,794
22
200
Thanks gentlemen, for answering my question. Sounds like I may not be wasting my money with the BD. Think I'll give it a whirl. I do love a good concert in my living room. This young lady's CD has only been in the rig twice. Once to discover a really bad recording and once more to provide my observations. It would be nice to get such talent to sound decent in my rig, rather than in the truck.
Keep us posted on how you find the quality. I have yet to hear it on our big system at work. I was travelling and just got home. Wanted to go to the showroom and we have snow!!!
Hello, Amir. Just a quick update. I got it in today [Adele, LIVE at the Royal Albert Hall] and I will be offering my observations as soon as I get a chance to watch it. Up first? A whole boatload of new music that I have been yearning to listen too.