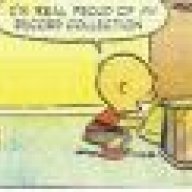 May 25, 2010
1,104
376
245
Bob Attiyeh, based in Los Angeles, is one of five producer/engineers of high quality commercial reel to reel tapes in North America, through his company Yarlung Records. Two are the big boys in the field - the granddaddy Tape Project and Chad Kassam's Ultra Tapes. Both of these license famous and occasionally not so famous albums to transfer to tape. The other three, Yarlung, IPI (Jonathan Horwich in Chicago) and Ultra Analogue (Ed Pong in Toronto) record their own artists. What sets Bob and Yarlung apart, is that he chooses a very wide range of repertoire and artists, from solo and chamber music (both classical and jazz) to very large ensembles - a Mahler symphony and a large choral recital, all recorded in Los Angeles area concert venues and studios. This recording was done at the Walt Disney Concert Hall in downtown Los Angeles, famed for its design by star architect (my architect daughter tells me the proper term is the portmanteau "starchitect") Frank Gehry and home to the Los Angeles Philharmonic. It is a solo recording, but features the great Rosale Organ, designed and built for the Walt Disney Hall which opened in 2003. The organ is massive - 6134 pipes, reaching down to 16Hz with a 32 foot long pipe. The highest fundamental frequency is 10,548 Hz, so an organ can play both higher and lower than any other instrument - aptly named the "king of instruments."
What makes this album, entitled "A Private Organ Recital in Walt Disney Concert Hall" so fascinating for me is the sheer joy in the playing. I had a smile on my face as well as a look of amazement, while listening to the album, which I played straight through because it was so entertaining, something I rarely if ever do with an organ album. This is a complete private concert, attended by the recording engineers and a small number of invited guest (who are completely silent), composed of 12 pieces, lasting a total of 75 minutes. The first piece in the album Adam Gilbert's "Brooks and Streams" is a fun piece that makes use of the range of sounds that an organ can make, while the last piece is a tour-de-force romantic era set of variations on the US National anthem, "The Star Spangled Banner." In between there are pieces by Bach, Buxtehude, Vierne, Messiaen, and others. The album is three tapes long, making it longer than most. Jung-A Lee is a virtuoso organist, who plays in concerts around the world. She has a master's from Yale and doctorate from Boston University. While in Boston she was a resident organist at the Harvard Memorial Church. The sonics are spectacular - Bob has captured a wonderful acoustic of Walt Disney (I have attended an LA Philharmonic concert there, but never have heard the organ), so it is a real show piece for your system, particularly if it goes very deep.
The compositions range from pre-baroque to modern. Here is a listing of the pieces, with short excerpts.
https://www.nativedsd.com/albums/YAR77215DSD-junga-lee-a-private-recital-in-walt-disney-concert-hall
Yarlung has released this album on several formats - the analogue tape version, a CD, and several downloads, including from Native DSD (the link provided) and Hi Tracks (which only has the 96/24 version). At $500, the three reel album is obviously not cheap, but a relative bargain, compared to most commercial albums which range up to $300 and more a reel. Bob is able to control his prices by having people sponsor the recordings, subsidizing the cost of making the albums. Even Tape Project and Ultra Tapes are $450 for their two reel sets. Those of you who are tape fanatics are familiar with the prices. Those who want to get the album on hirez digital, the Native DSD offers a 256DSD in both stereo and mch. (the Multichannel engineer was Tom Caulfield, who does the multichannel engineering for Channel Classics) for around 30 euros or less, while the 94/24PCM version from HD Tracks is $20.
If you haven't heard a classical pipe organ, this is a great way to start.
Larry