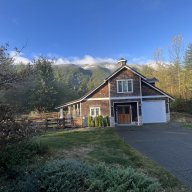 Member Sponsor & WBF Founding Member
Apr 25, 2010
12,124
10,484
3,510
good luck finding old records sealed.
about the only specific pressings of records worth more sealed might be early MoFi titles or DCC titles for collectability purposes. not really for better sound. some people are completist in that wanting all sealed titles. or just focused on that part.
a sealed early UHRQ MoFi or maybe a few specific titles such as DSOTM sealed will command a premium.
maybe a few other early reissue pop and rock titles like that are under my radar.
but actual minty original pressings of pop and rock titles opened are worth more. 'sealed' is typically a red flag for supposedly vintage (pre-1980) pressings.
Last edited: