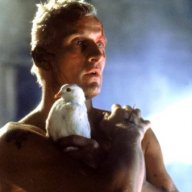 Mar 8, 2015
267
114
345
59
OK People, A simple question from a simple guy. I'm on the hunt for new speakers.
What are the top three Speaker Amp Combos you've ever heard.
Honourable mentions are allowed.
It would be nice, but not imperative to describe the sources and the room as well as the venue of the experience. (Show, Dealer, Dedicated Listening room etc.)
And yes, your system counts.
A list of your current gear would be nice as well.
I'll post my answers after some thoughtful consideration.
Here is a pic of my system. The amps have changed and the Cygnus are now living in California... : |
.
Last edited: