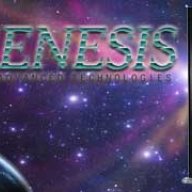 WBF Technical Expert (Speakers & Audio Equipment)
Mat Weisfeld, President of VPI Industries, will talk about VPI and demonstrate three turntables. VPI Industries Inc. is a family owned high-end audio manufacturer that was started by Sheila and Harry Weisfeld 35 years ago. Still family owned, it is run by Harry and his son Mat. Since taking over the day-to-day management of the company, Mat has redesigned the VPI lineup and introduced the Prime turntable, 3D-printed tonearms, and other significant business additions, like the Shinola and Mark Levinson tables. This should be a very interesting meeting with a great presentation!
Club members Gary Koh and Joe Pittman will set-up the three VPI turntables (similar to the May 2013 meeting where we had three Thorens turnables). This demo will include three of VPI's latest turntables - the $2k Scout, the $10k Avenger, and the $40k Vanquish.
We will also be using three Genesis Phono Preamps and sets of three identical LPs so we can switch between turntables in real time. A turntable demo really doesn't get better than this.
As an additional listening treat, Gary will play a real lacquer from his recent direct-to-disc recording of Anne Bisson's new album, "Four Seasons in Jazz", recorded at Bernie Grundman Mastering. This is definitely some "unobtanium", so don't miss this listening opportunity.
Guests are welcome, so bring a friend along with you!
For more details and updates, please visit our website at
www.audiosociety.org