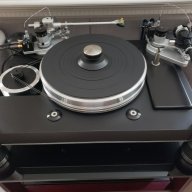 Jul 9, 2021
265
237
50
68
I already have whole house water filtration of a 20 micron filter, then a.carbon tank, then a bone char tank. If I just put a 2 micron filter at my clean sink, would that work. Or is the DI rinsepro also removing minerals I am not getting out?
Your whole house filter is good large particulate (the 20 micron is likely nominal), the carbon filter is good for removing odors and some soluble organic substances and is generally also a particulate filter (some go as low as 0.5 micron), and the bone-char is good for removing fluoride. However, these filters do not remove the dissolved minerals (calcium/magnesium) that are in the water which is the total dissolved solids (TDS); these are what leave the water spots.
To remove TDS, demineralizer (DI) resin works as can reverse osmosis (RO). But, RO is not as effective as DI resin but is more efficient, so RO is often used first to lower the TDS, and then DI resin is used for the final allowing the DI resin to last longer.
Neil