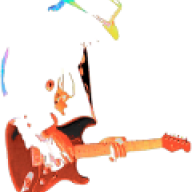 Member Sponsor & WBF Founding Member
This is going to be short and sweet.
I just purchased a Japanese pressing of this album and compared it to my domestic Canadian copy. Both play to equal vinyl grading standards.
If you're a fan of the APP and this album, then you'd welcome this Japanese pressing to your collection. It is much more open at the top end (the biggest difference that I found) and creates a wider soundstage. The bass was slightly better, but not enough to say it was considerably superior.
OTOH, if you're only a marginal fan than I have no hesitancy in recommending that you pick up a good quality domestic pressing. It really is quite nice and maintains a very strong feeling for the music overall. You'd enjoy it.