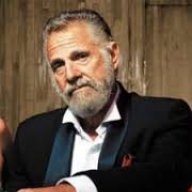 Nov 16, 2014
3,648
1,700
445
Starting October 11th Paypal will no longer refund transaction fees (~3%) if the transaction is cancelled or refunded. So, for a $1000 sale the vendor loses that sale + $30, and now maybe has to sell the item as "open box" and then has to pay the fees twice when the item is resold.

Personally, I have not had a return in about 5 years but I take deposits for demo cables via paypal, which I won't be able to do anymore. I also can't absorb the fees and will have to make buyers agree to pay paypal their 3% permanently. I think this will discourage use of Paypal. I've used Paypal with no issues for about 15 years now and am in their top level of sellers, which is nice but this policy change upsets me and has me looking for payment options that will refund processing fees.

I think Amazon Pay will become more popular now and plan on offering it, but I'd like to ask WBF members how they like to pay? Please respond and let me know what payment options you'd like to see in place of PayPal?