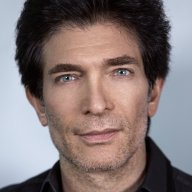 Site Co-Owner, Administrator
Jan 25, 2015
13,075
9,288
1,765
Paul McGowan, Founder of PS Audio, is very justifiably proud of his Octave Records recording company. He has studiously adopted the most stringent audiophile techniques available, using the best-sounding vintage and contemporary recording equipment available.
Octave Records sells vinyl, SACDs and downloads.
Our best compilation yet, Audiophile Masters II is a sonic treasure filled with reference quality recordings captured in pure DSD and available as a SACD containing the direct master recording, playable on any CD or DVD player, plus a bonus DVD data disc containing all the master files for you...
www.psaudio.com
Has anyone purchased any of the Octave Records recordings?
How have you found the musical performances to be?
How have you found the sound quality to be?