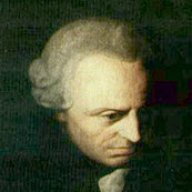 Mar 4, 2014
1,689
1,180
230
Hi Tima,

Please can you send me a link to any off the shelf products for rotating LPs of different sizes in ones chosen ultrasonic vat. I didn't see one yet - just ones that rotate 12" discs.

Thx
The Klaudio unit has an optional 10-inch and 7-inch adapter as does the Audio Desk - not sure if the latter is actually from AudioDesk or UltraSystems (US distributor.) From up thread it looks like you have an AudioDesk so that might work for you. Fwiw, I have no direct experience with non-12" and AudioDesk.
You could look here:
http://www.ultrasystem.com/usfeaturedprodsAudioDeskVinylClnr.html#ARings
If you have non-12" records that will fit on a standard spindle, I'll speculate that other vertical USC machines
may
be able to clean them. It would depend on the depth to which the record fit into the USC tank, that is, will the runout to lead-in area be covered by solution. If fitment is okay you could be cleaning 6-7 records at a time. I'd suggest sending an e-mail to vendors of rotisseries that fit onto a USC tank, such as Franc Kuzma or the CleanerVinyl clamp-on type devices.
A quick look on Amazon revealed this device which claims support for non-12":
https://www.amazon.com/Digital-Ultr...648&sr=1-5&keywords=record+cleaner+Ultrasonic
I suspect you could find similar with your own searches. Personally I pay no attention to non-12" but there may be a reasonable demand for cleaners of them.
Do you have a big collection of non-12"?