With over 30 years in both IT technologies and valve-based circuit design,
Collin Shin
founded Waversa Systems in 2012. The name is a combination of the words "Wave" and "Versatile." Over the next eight years, he integrated technology used in telecommunications, military, medical and security applications. He applied them to novel approaches to the various software and hardware aspects of digital audio design, including chip design and manufacturing, with cutting-edge in-house technologies used in both Waversa products and partner companies.
Digital technology is rapidly evolving, and Waversa Systems is continually changing and evolving, pushing the envelope in unique ways. As such, each post in this subforum will cover one novel approach with periodic updates, to provide a central go-to informational reference thread.
I discovered Waversa Systems and Collin's novel approach to digital audio in 2014, and they have held my attention and commanded my respect to this day. The hardware is well thought out from the ground up and, in many ways, 'overbuilt' to help future proof products well beyond the market norm in this rapidly evolving area of audio. In the last six months, I have witnessed unique and industry-leading software and firmware development with over-the-internet consumer updates providing new end-user settings. These include, for example, tasking an FPGA to take on the overtone/even harmonics processing algorithm [WAP/X], permitting processing to be done accurately to many harmonics in real-time, and more recently, the release of dynamic range adjustment. These settings can be toggled on or off and, if desired, fine-tuned to help flesh out your recordings' inner detail and overall presentation. Waversa Systems is a very innovative company that lives up to the promise of its name. Its products are truly at the leading edge of the wave of digital music reproduction and forever versatile.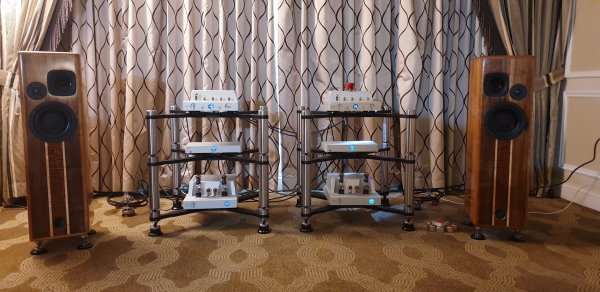 All information presented is a collaborative effort by Waversa Systems and the following dealers/distributors worldwide:
www.kevalinaudio.com
- North America
https://www.audiotra.de/waversa
- Distributor for Germany
www.waversasystems.com
- Japan
www.hificlub.co.kr
- Korea
http://www.waversa.com.cn/
- China
Last edited: